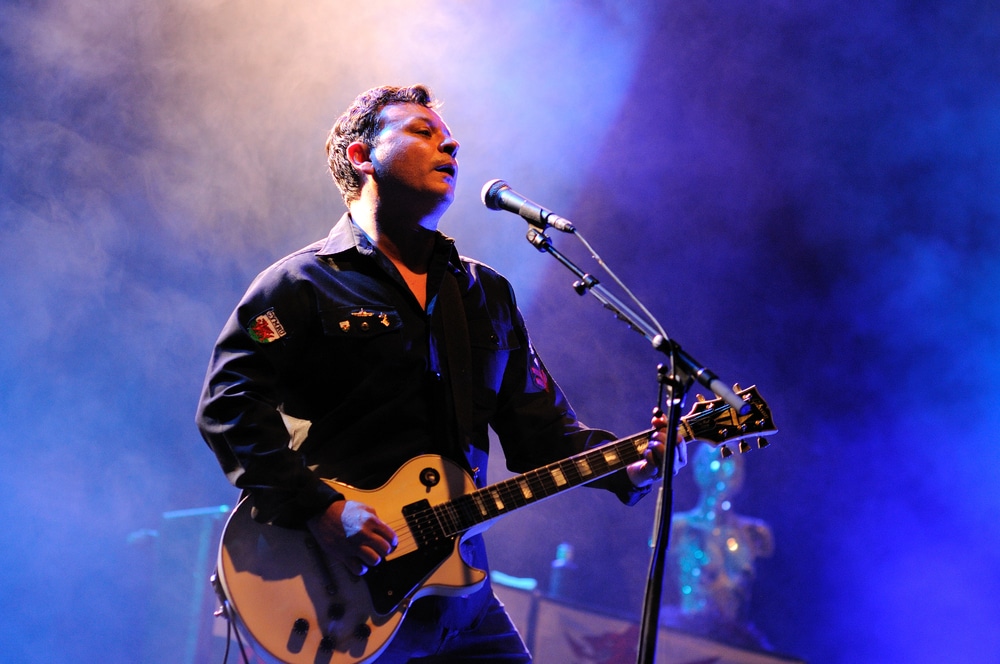 Every day on Radio Nova, just before 11am, we play a couple of songs key to "today in music history" Have a listen! But for now – here's some light reading and watching. September 29th in Music History looks like this.
1966: Jimi Hendrix adds bassist Noel Redding as the final member of the Jimi Hendrix Experience. Redding had been unsuccessfully auditioning for Eric Burdon's new Animals lineup.
1967: The Beatles mixed the new John Lennon song 'I Am the Walrus' at Abbey Road studios. The track featured the sound of the radio dial being tuned through numerous stations, finally stopping on a BBC production of William Shakespeare's 'King Lear'.
1976: Jerry Lee Lewis enjoyed his birthday 41st celebrations a little too much, accidentally shooting his bass player Norman Owens in the chest. Lewis had been trying to shoot a soda bottle and shot the bassist twice in the chest. Owens made a full recovery.
1987: Pink Floyd released their thirteenth studio album A Momentary Lapse Of Reason. The album cover shoot featured 800 hospital beds, dragged onto Saunton Sands in Devon.
1989: While riding his motorcycle, Bruce Springsteen stopped off at the famous 1960s rock bar Matt's Saloon in Prescott, Arizona and jammed with the bar's house band named The Mile High Band. Bruce played Elvis Presley's 'Don't Be Cruel,' and Chuck Berry's 'Sweet Little Sixteen' and 'Route 66.' He also sent a waitress at Matt's Saloon a check for €78,000 to pay outstanding hospital bills.
1999: The Manic Street Preachers were fined €35,000 after smashing up equipment during their show at Scotland's T In The Park festival.
2004: Keith Moon's custom-made five-piece drum kit, set an auction world record selling for €170,000 in London to an American collector, at the time it was a record for a set of drums.
2015, The original contract signed by The Beatles and manager Brian Epstein sold at Sotheby's for £365,000. Rather important document that one!
Beatles contract sold for £365,000 at London auction http://t.co/R0xy4xR36R pic.twitter.com/5CMJiRkyyQ

— FRANCE 24 (@FRANCE24) September 29, 2015
Check out the weekly Podcast. Marty Miller's This Week in Music History.